About Extreme History Project
The Extreme History Project was founded by Marsha Fulton and Crystal Alegria when they began to compile the history of the early Crow Indian Reservation Period in the west. Marsha and Crystal realized that lines could be drawn between this history and the current social issues confronting modern reservations such as drug and alcohol abuse, teen suicide, diabetes and poverty. This new historical lens, then, could be used to educate the public about this dark historical legacy which could lead to validation and he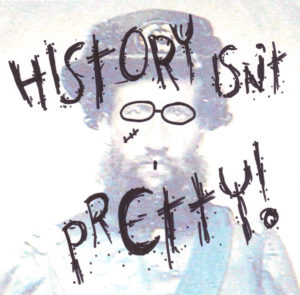 aling. In other words, the history of this period has real relevance for modern society. This idea formulated the foundation of The Extreme History Project.
Since its beginnings in 2009, support for the organization has grown. The Extreme History Project has continued a monthly lecture series at the Museum of the Rockies bringing research from the fields of history, anthropology and archaeology to the public. It has partnered with the Archaeological Conservancy to purchase the site of Fort Parker, the first Crow Indian Agency for preservation and education, for which it won the 2011 Montana Preservation Alliance Excellence in Preservation Award. The project completed thirteen oral histories with members of the Crow Tribe on the early reservation history and distributed the video DVDs to several institutions around the state for public education. In 2013, Extreme History received the Montana Historical Society's Bradley Research Fellowship to continue its research on the history of the early Crow Indian Reservation Period which resulted in the article "Fraud at Fort Parker" in the Autumn, 2016 issue of Montana, the Magazine of Western History. In 2014, The Extreme History Project launched a successful series of downtown walking tours in historic Bozeman, Montana and plans to expand and continue this valuable program which brings history to locals and visitors alike. Also in 2014, Extreme History produced is first theatrical production, exploring the mysterious death of Bozeman's founder in "Who Killed John Bozeman" performed at the Museum of the Rockies.
Recently The Extreme History has expanded its reach to the East Coast, opening a new office in Salem, Massachusetts. Our Salem sister office hopes to bring the same perspective to its programming on Massachusetts North Shore.
The Extreme History Project's mission to engage the public in history's relevance for community, society and policy is consistently being met with mythology-challenging, thought-provoking, experiential public events, research and projects which make a real difference to the modern lives of south-eastern Montanans.
The Extreme History Project is made up of heritage professionals who volunteer their time to make history relevant. Projects are funded by grants while minimal operating expenses are funded by private donations, membership, fundraising and income from walking tours.
To learn more click here: www.extremehistoryproject.org
To become a member click here: https://extremehistoryproject.org/the-historical-activist-league-2/
To join our mailing list click here: http://wordpress.us4.list-manage.com/subscribe?u=715a61aaefc0bce7917da801a&id=ca1f07a048